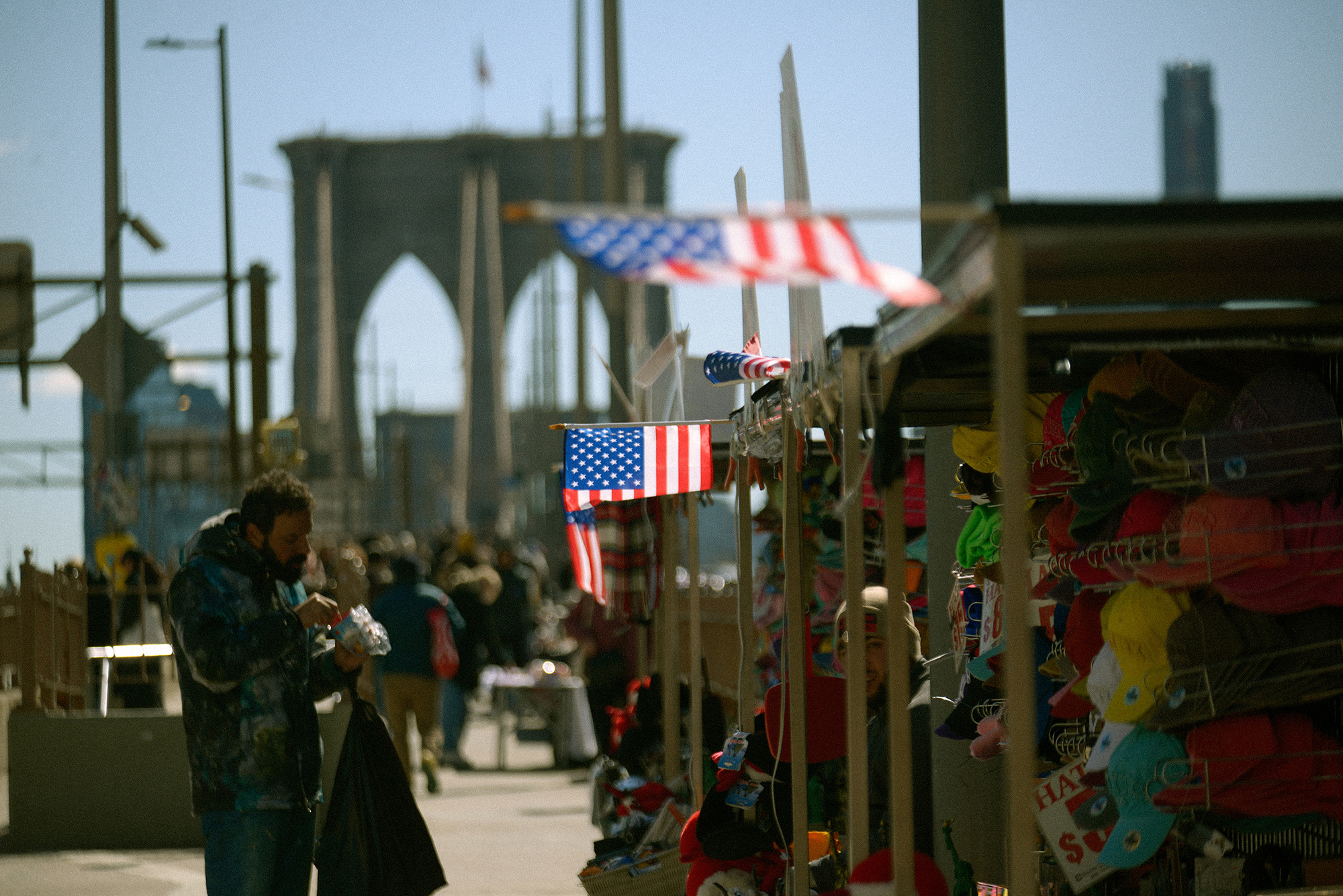 I left New York City in May 2010 and I had a chance to visit again a few weeks ago, 13 years later. I didn't know that only after I revisit this city, I would be able to feel the influence it still has on me. I moved around like I never left, I shared stories with Yiannis and I kept having a warm feeling of inexplicable confidence because of my ability to move around this designed urban jungle.
A short story connecting blogging and transitions.
In 2010, when I moved back to Greece I started blogging. I felt I wanted to share thoughts and observations on a regular basis as I did a for my Thesis project. The name of the blog was "inthemudifoundthee" and I felt kind of awkward about this name. The way I see it now, the name probably emerged from my habit of always finding (or at least trying to find) something interesting or nice in unlikely places, or difficult situations. These findings keep me going, keep me creating and moving on.
Few years later after that, I abandoned blogging. My schedule became too busy and at that time I had to rediscover who I am, by getting professional help. I kept writing every now and then but not regularly. In 2020, during the first Covid-19 quarantine, I wrote a big piece of text in Greek with a mix of thoughts and ideas -which ended up like a personal manifesto. This was one attempt to start writing again and then I end up here at this moment, editing words and visuals. I realised that instagram and few fast stories which disappear cannot help me organise and create a context that makes sense for me and for the people who follow my work.
As a designer, I am trained to look around and absorb an immense amount of information, especially visuals. Then I maintain it until I am ready to process it and adapt it in my work. I am always on hold until it is the right time to make a connection. As an artist, I enjoy this practice of seeing things and spontaneously putting them in perspective -it's like an instant improvised performance of moving through thoughts and ideas and then putting them all together for the show!
While we now try to re-design our lives in the post-pandemic era, my intention is to create a series of articles about visual culture, its connection with our overall wellbeing and mental health, while seeking and presenting creative practices to communicate and connect through art.
Images and words.
While trying to be more mindful and present during my trip, I mostly absorbed the vibe instead of rushing to take many pictures with my camera. So here is the first small collection as if it was officially exhibited:
---
Set 1, "As far as the eye can see":
Standing in the middle of the street, staring at the vanishing point. Cars, people, flags, stoplights and an upside down skyscraper made of blue sky.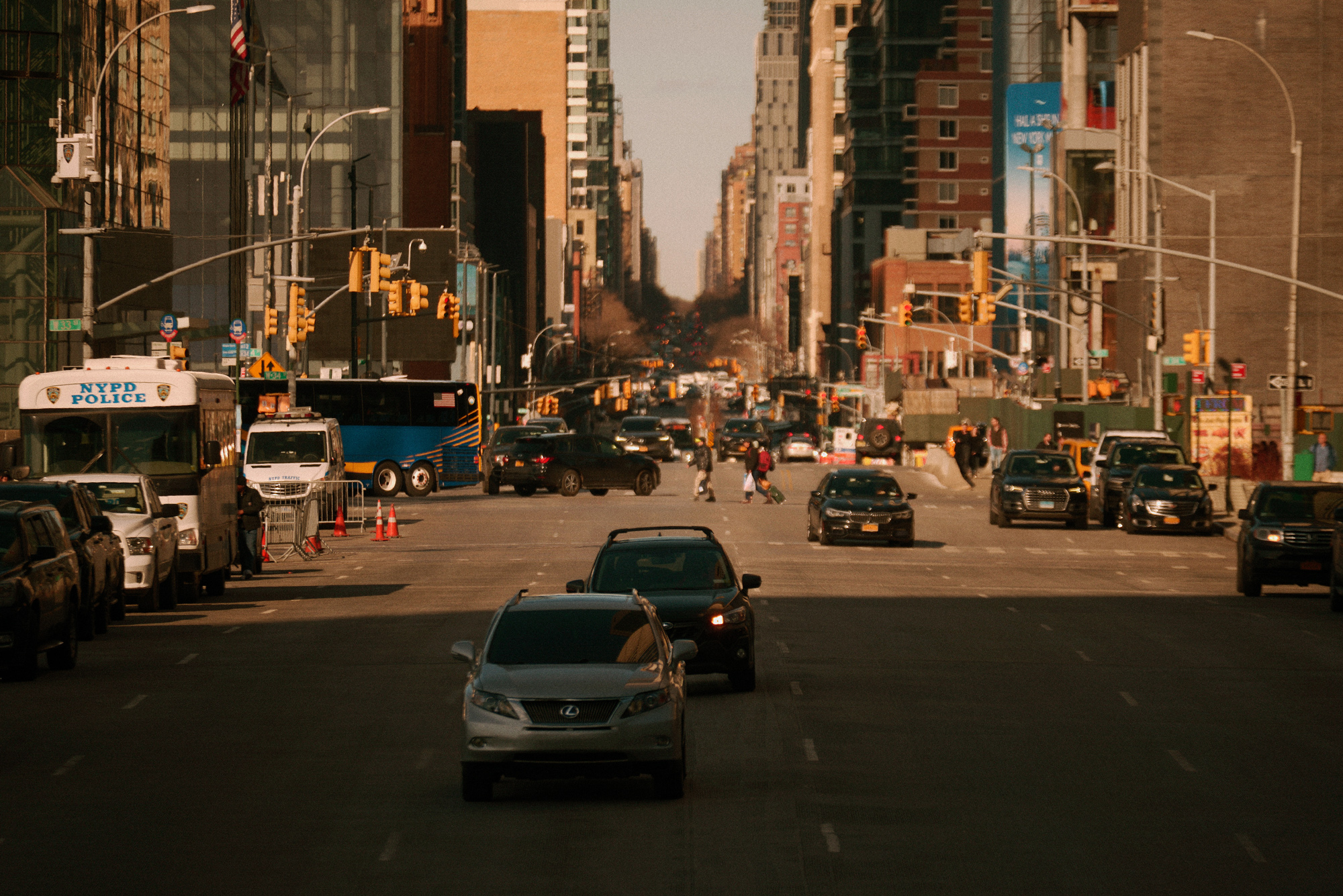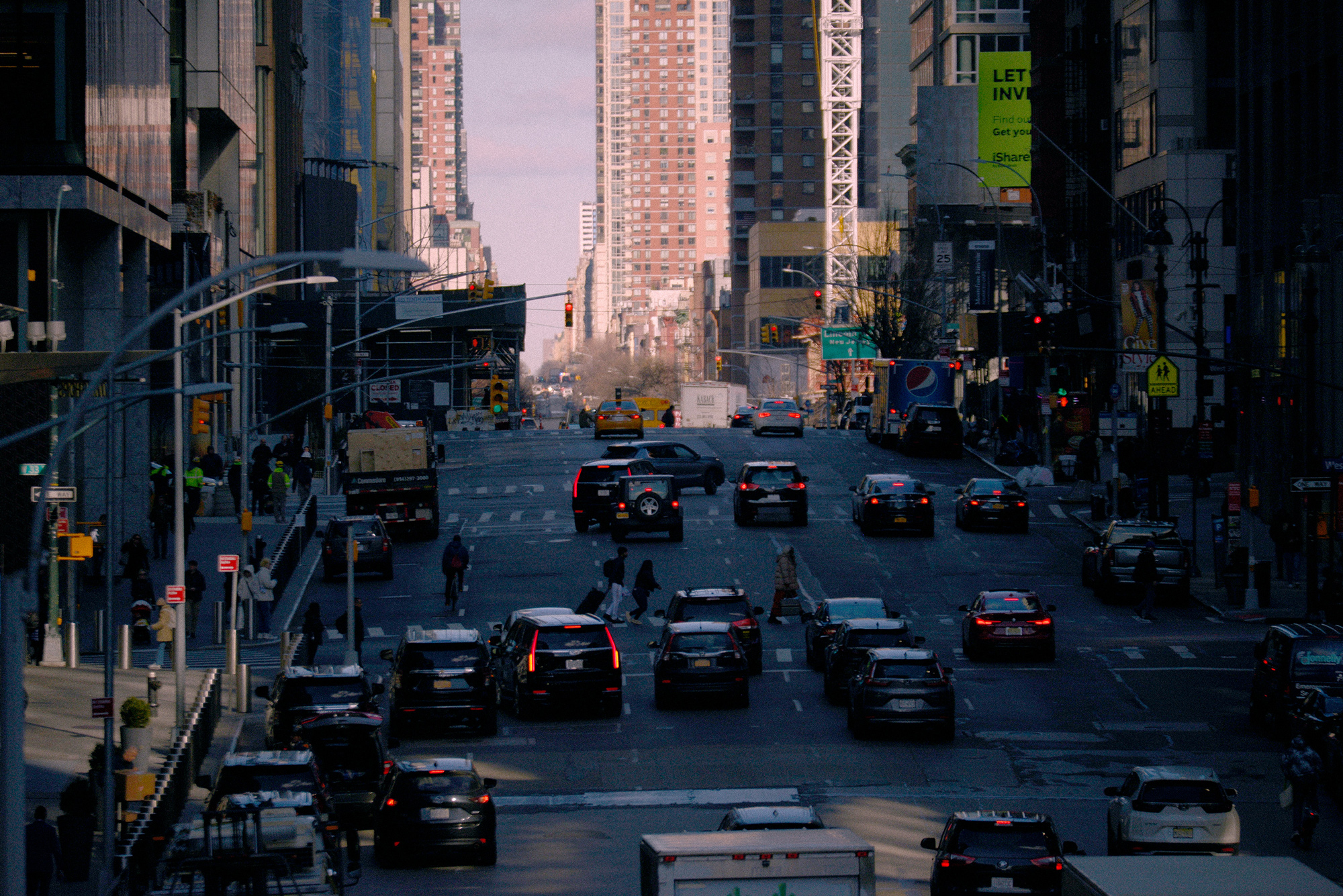 Set 2, "Box-shaped stars by the sea":
Tiny illuminated boxes, full of different lives, emotions and universes, while my cold hands land me on the "right here right now" of the sidewalk and an NYC jogger is passing by.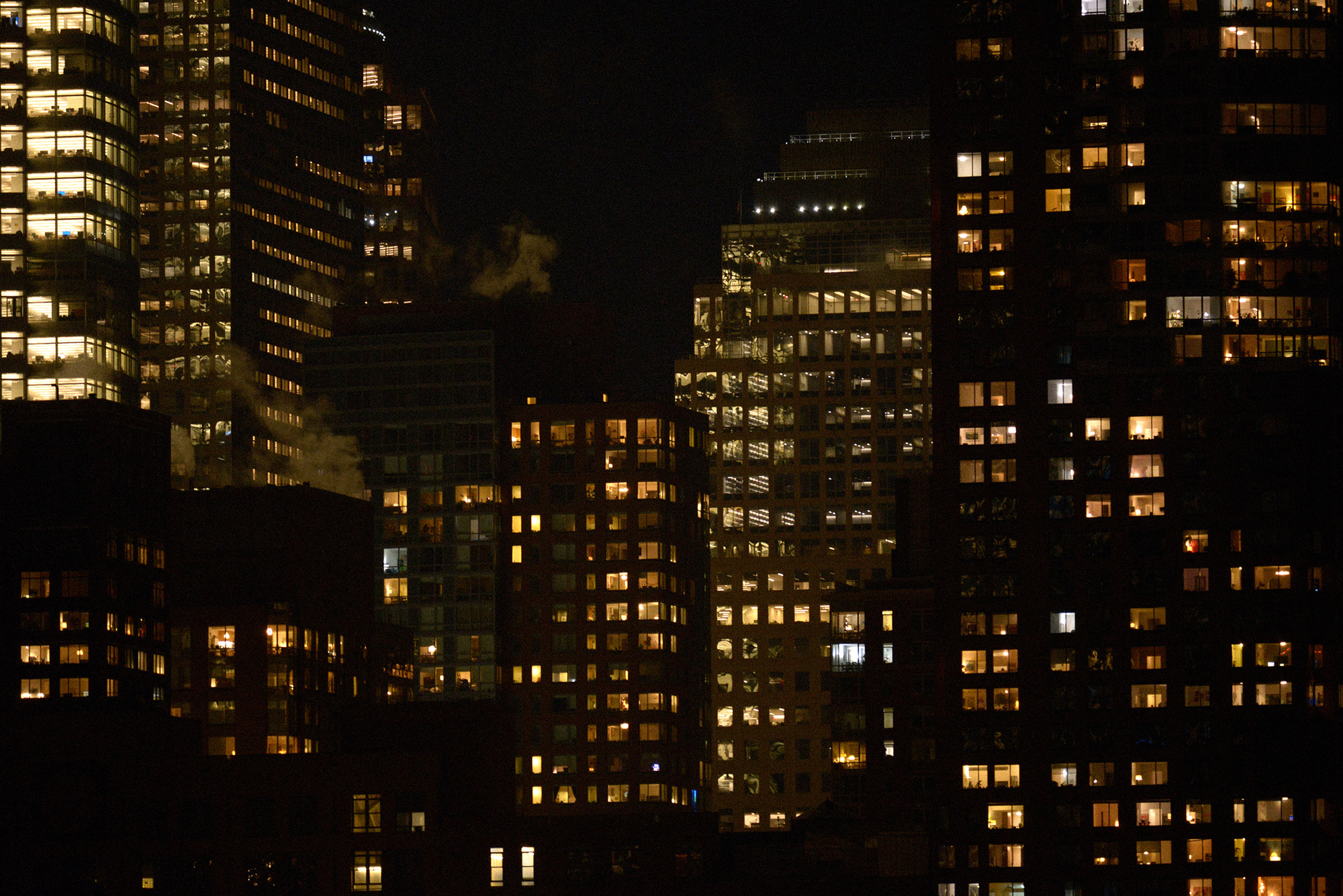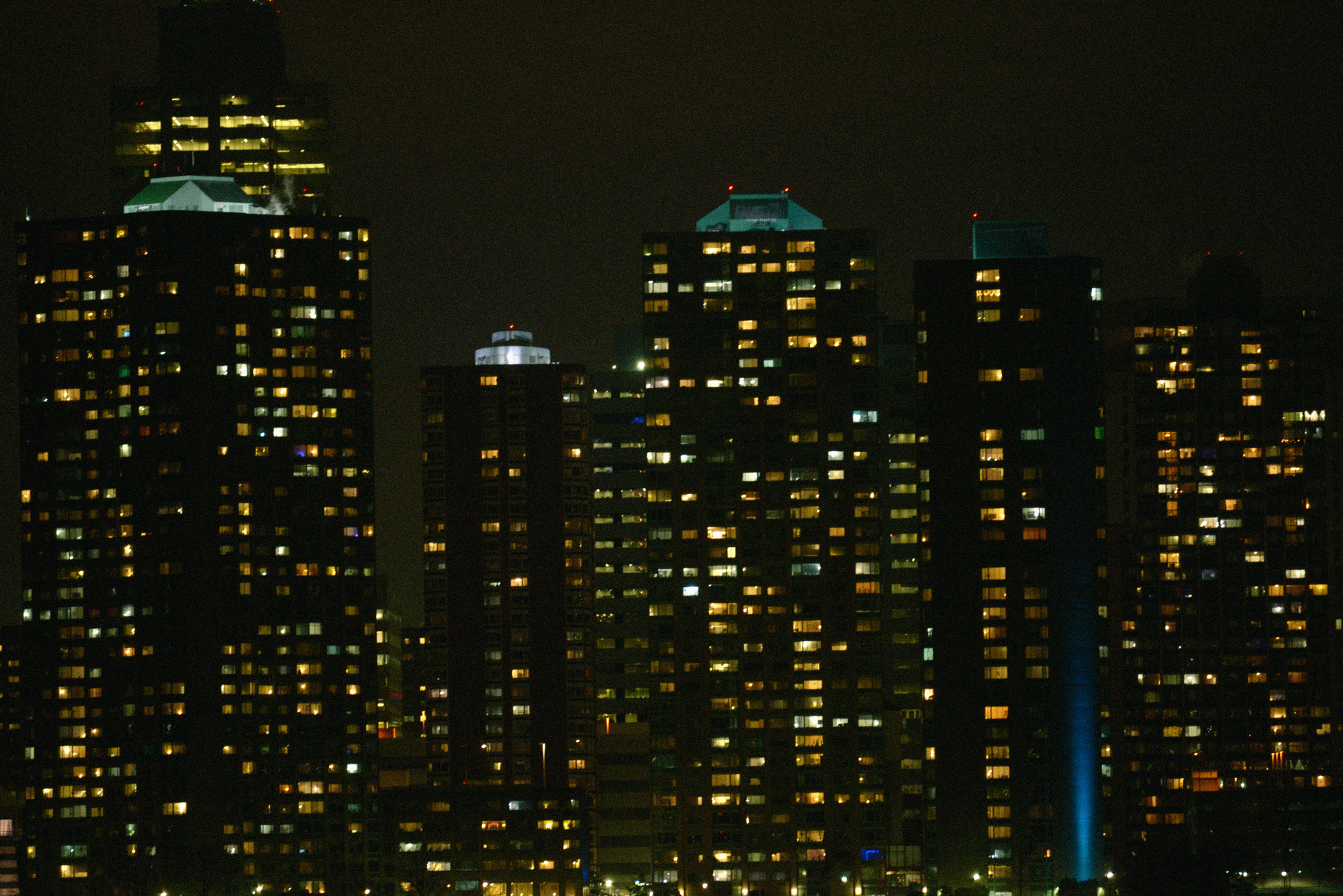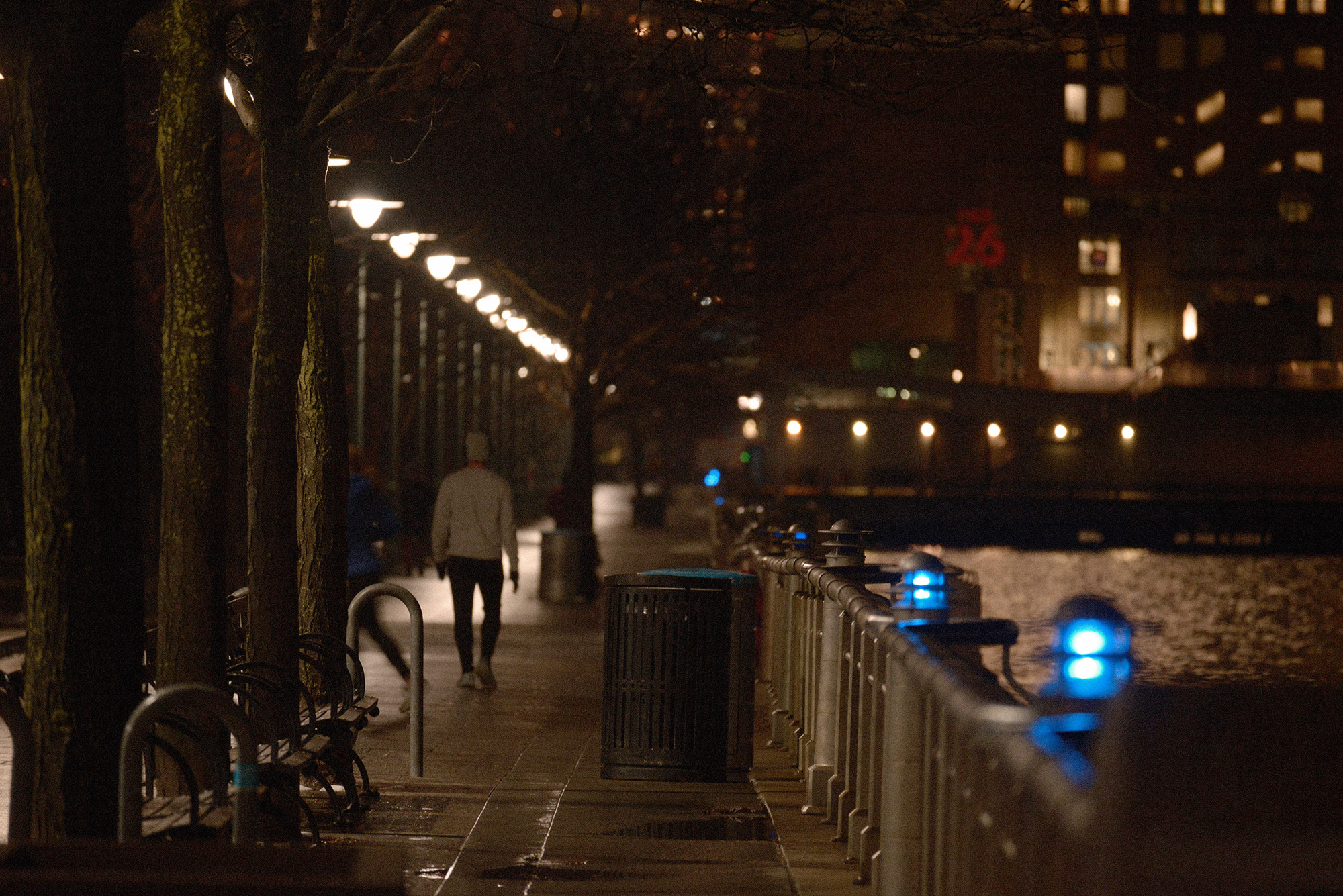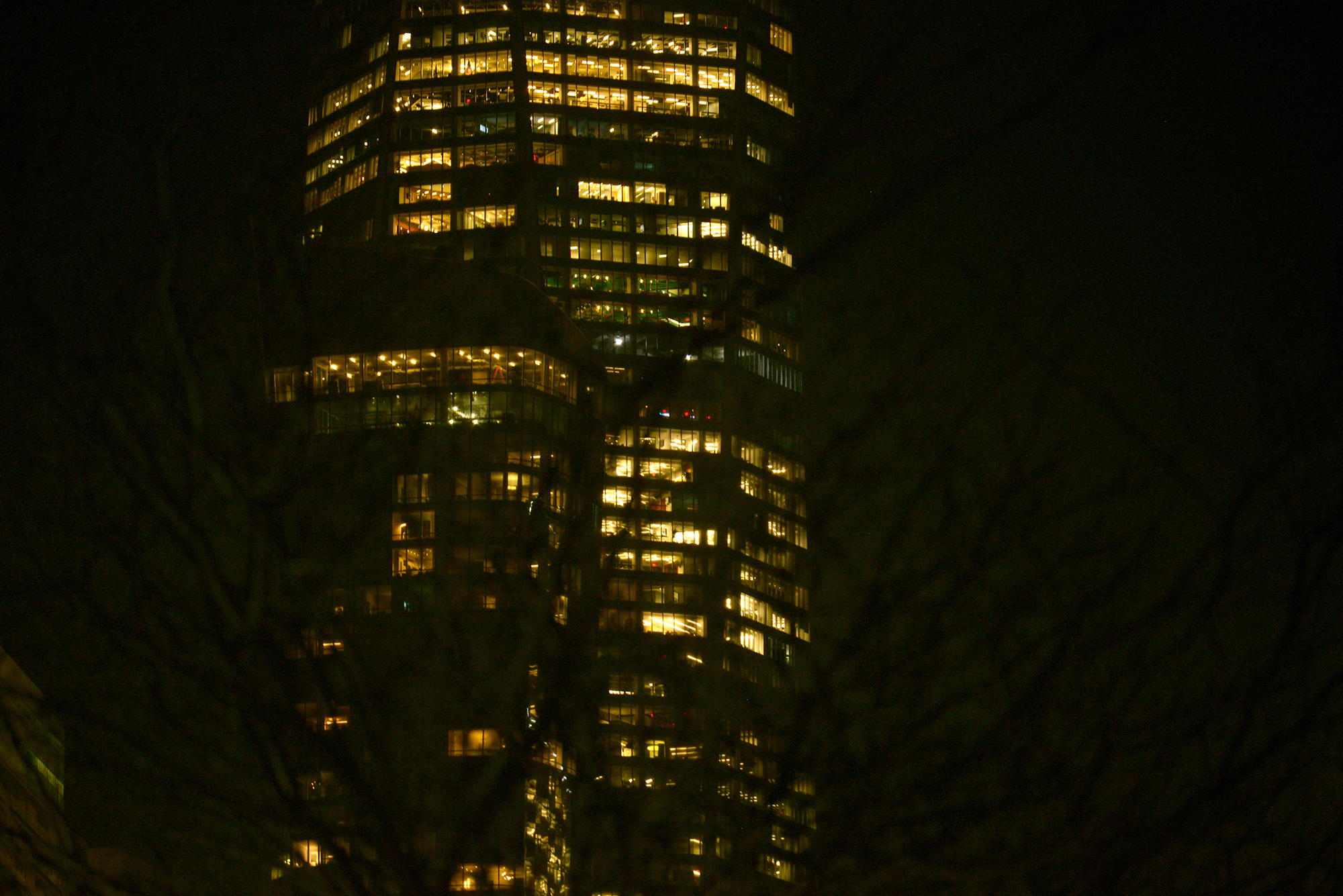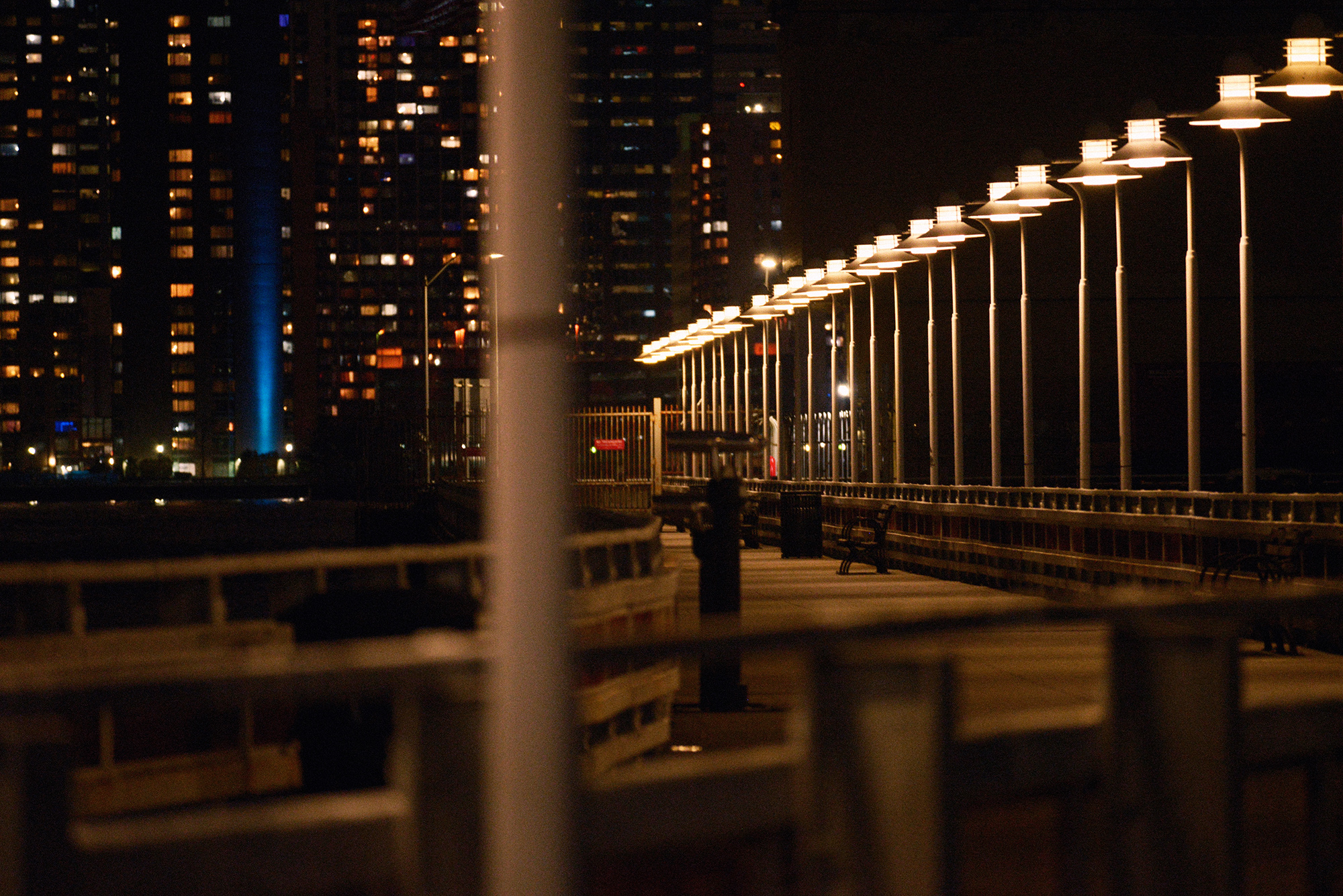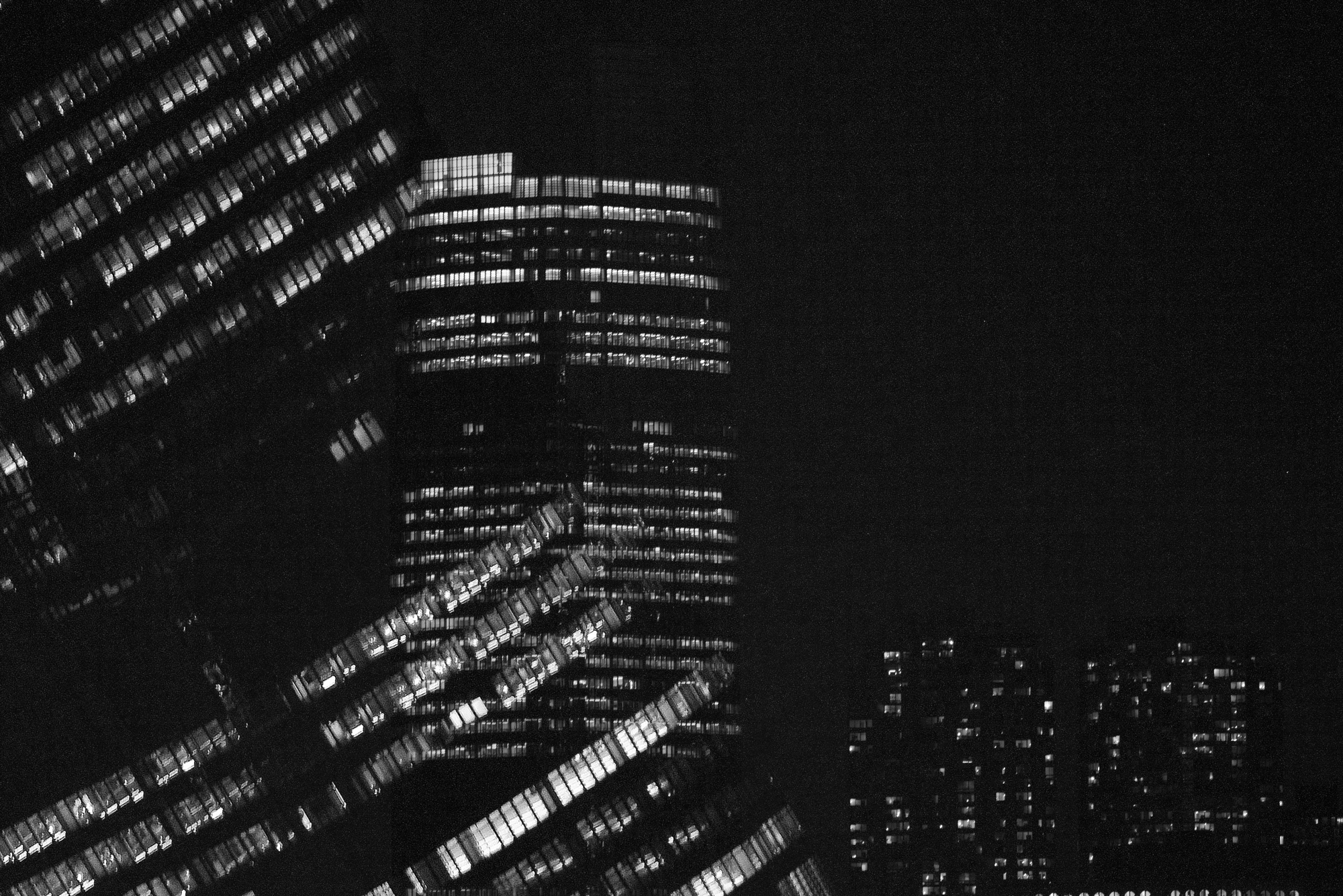 Set 3, "Behind the steam, we disappear anonymously".
I can always get lost behind this piece of steam emerging from the underground, is it a product of the underlying social anger or is it all the hopes and dreams of people slowing evaporating as a result of constant suppression?
Relax, it's just cool water meeting super hot pipes.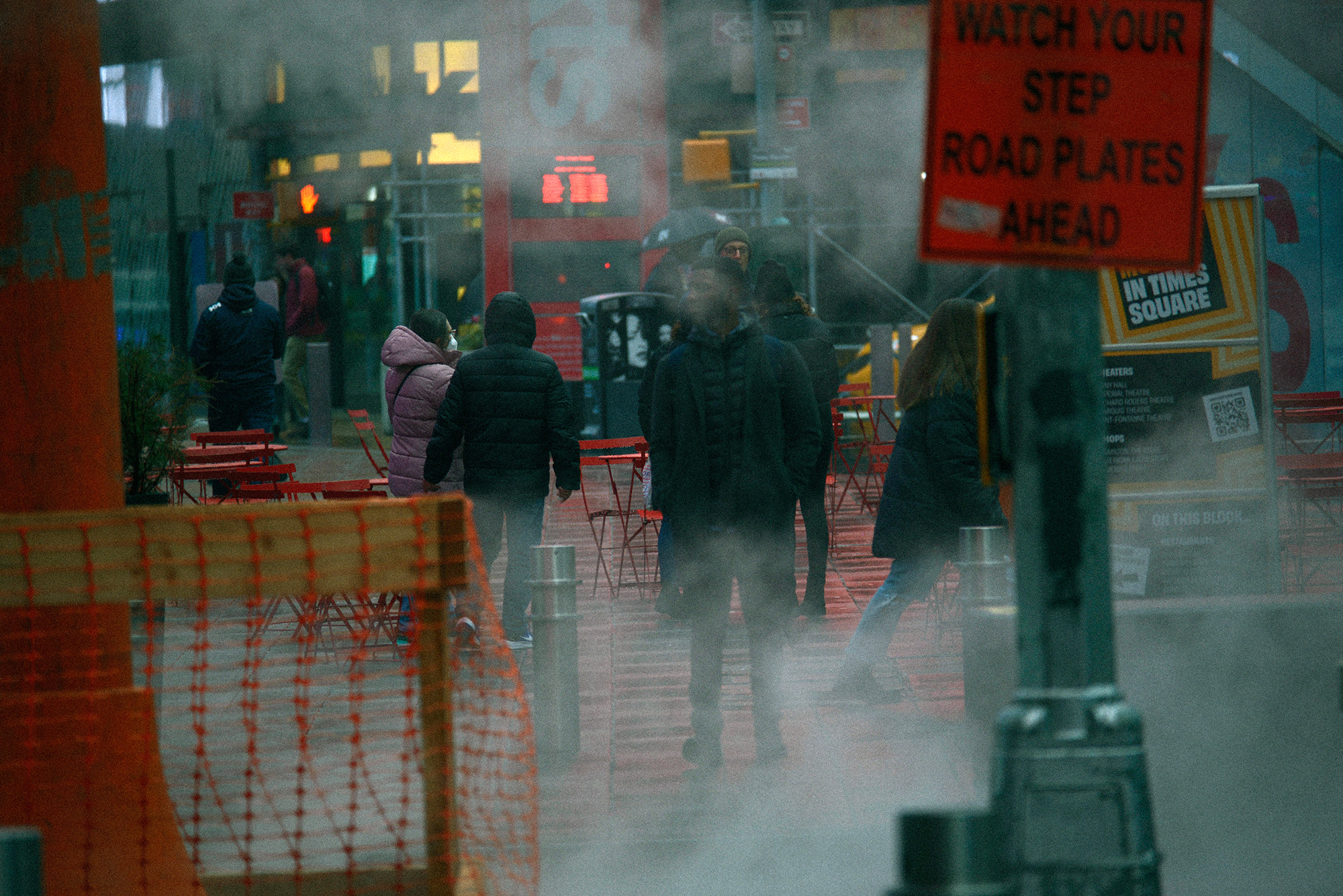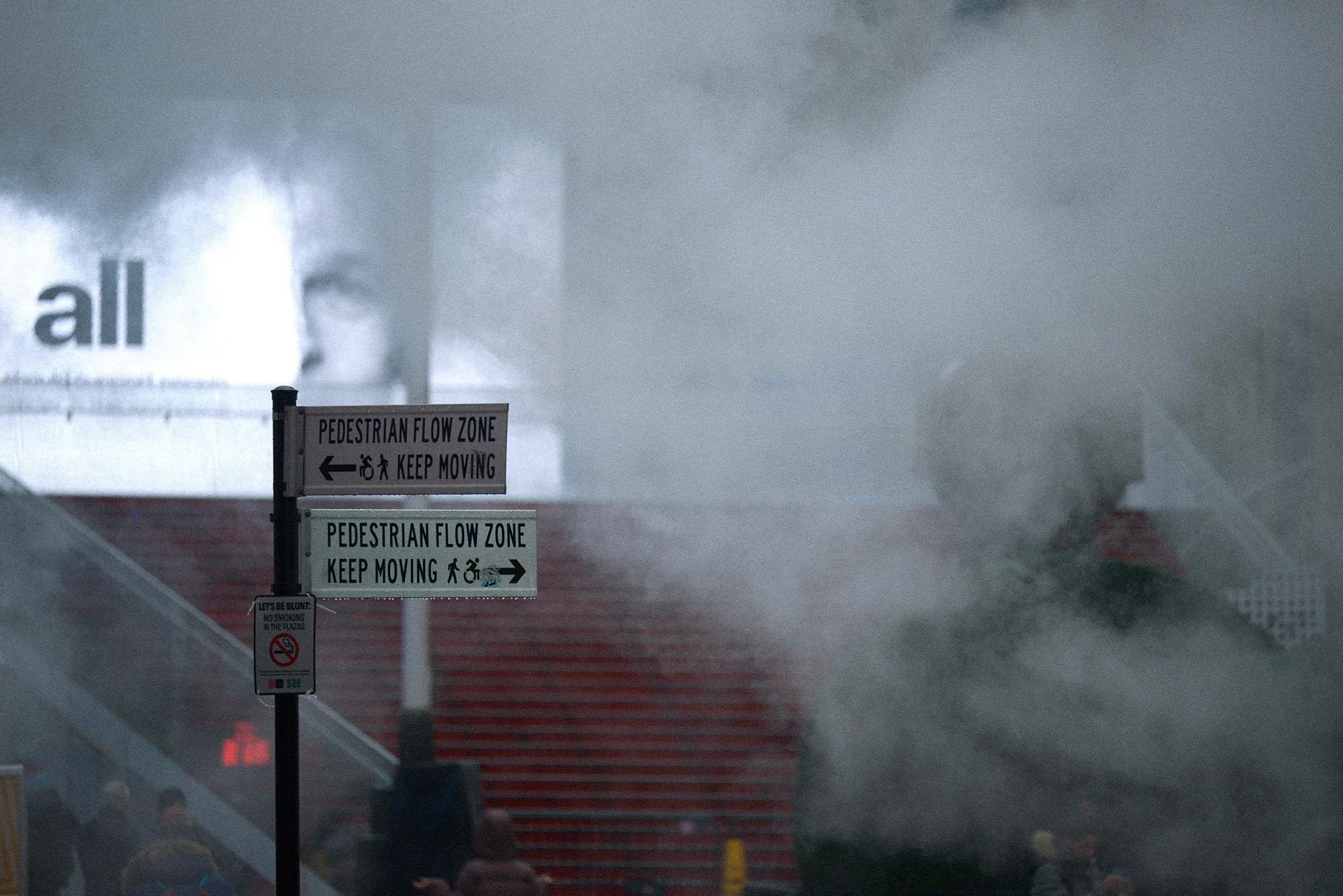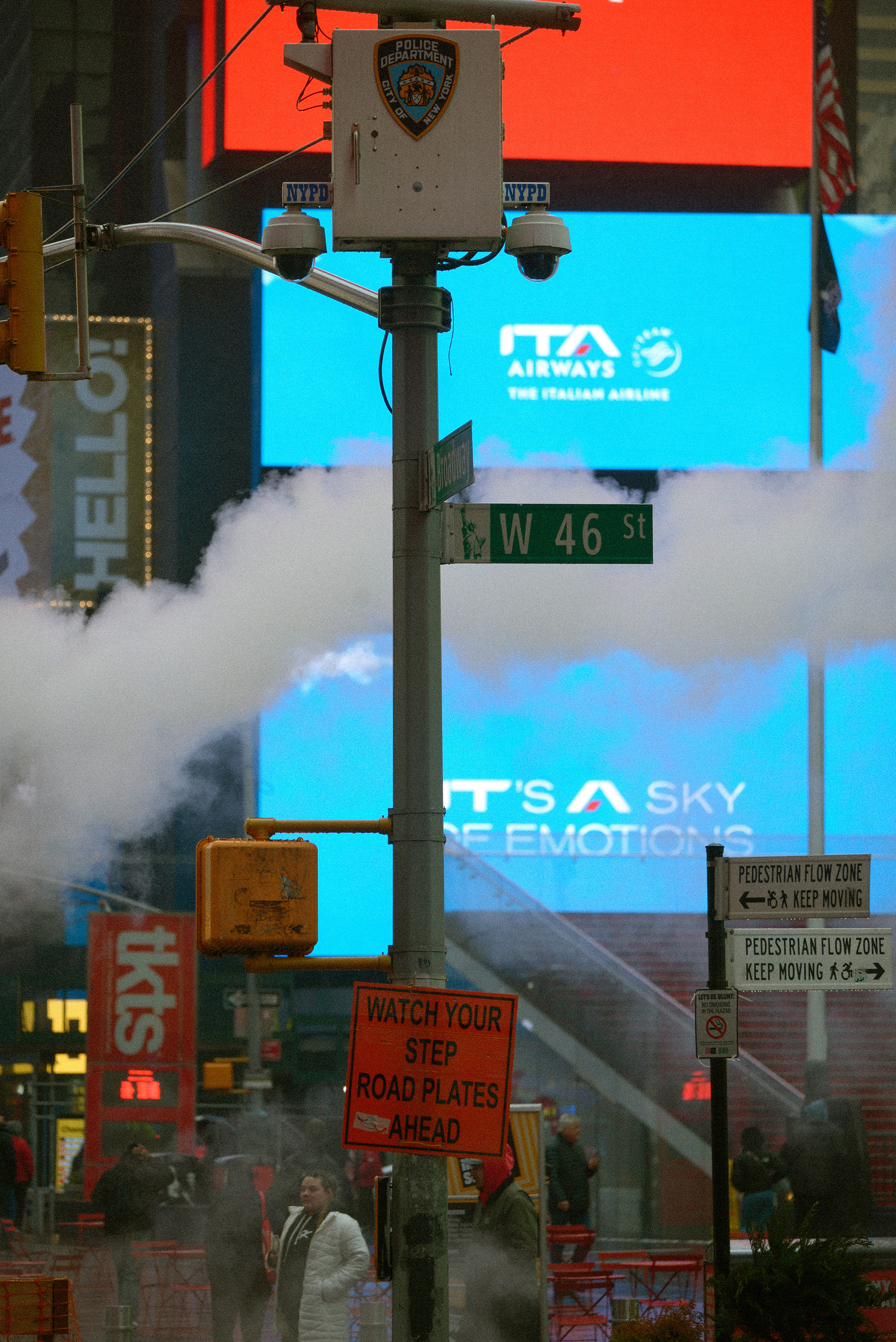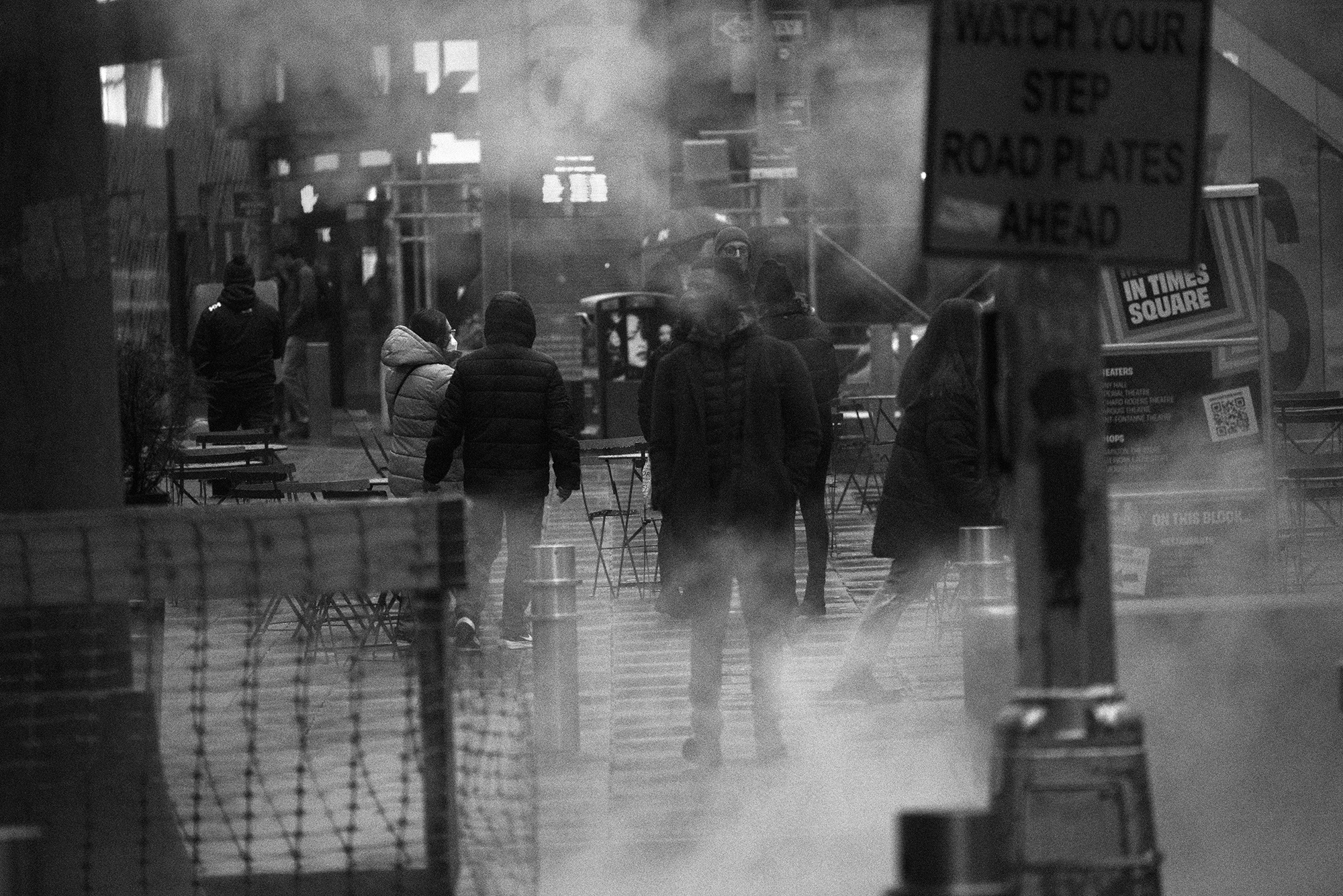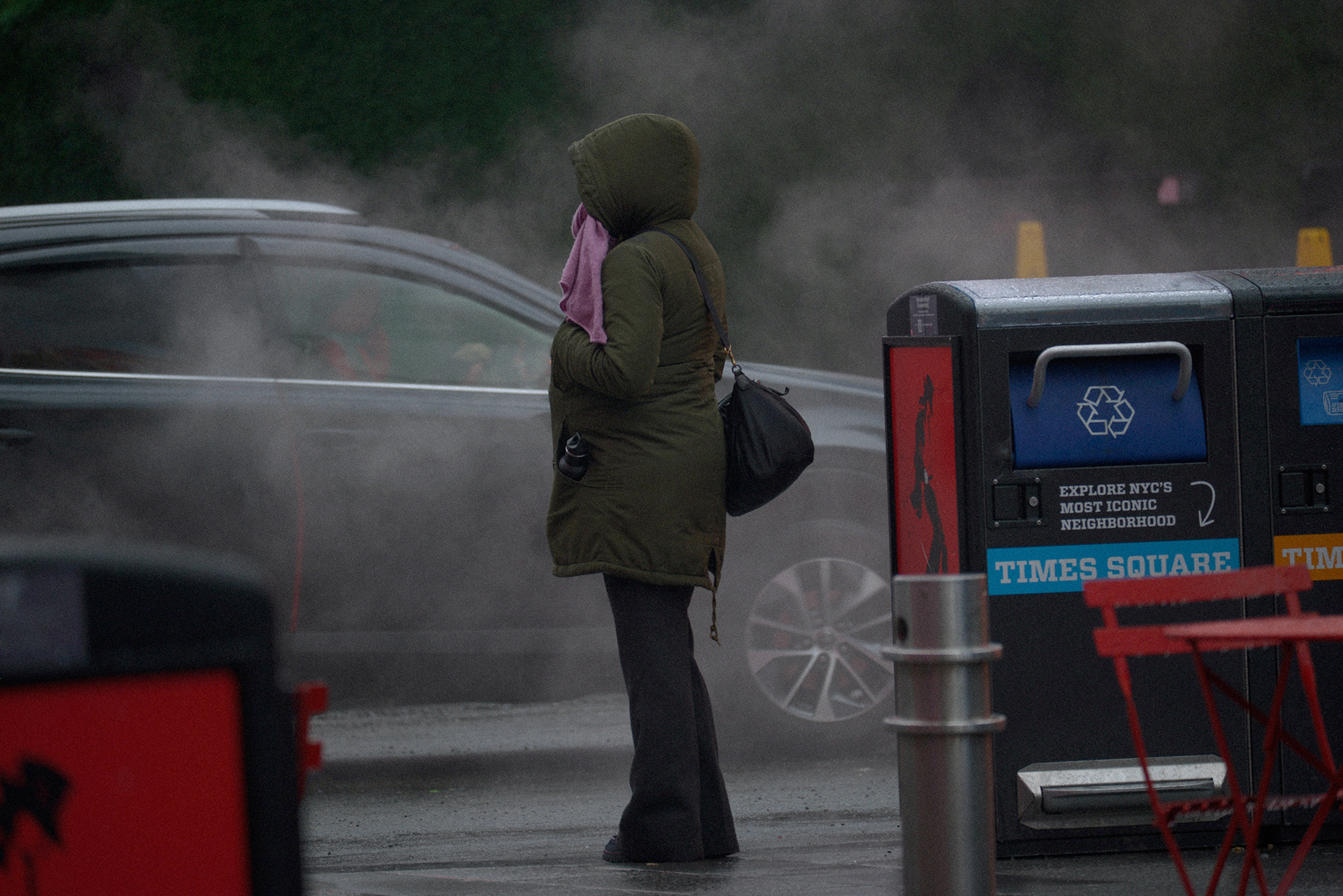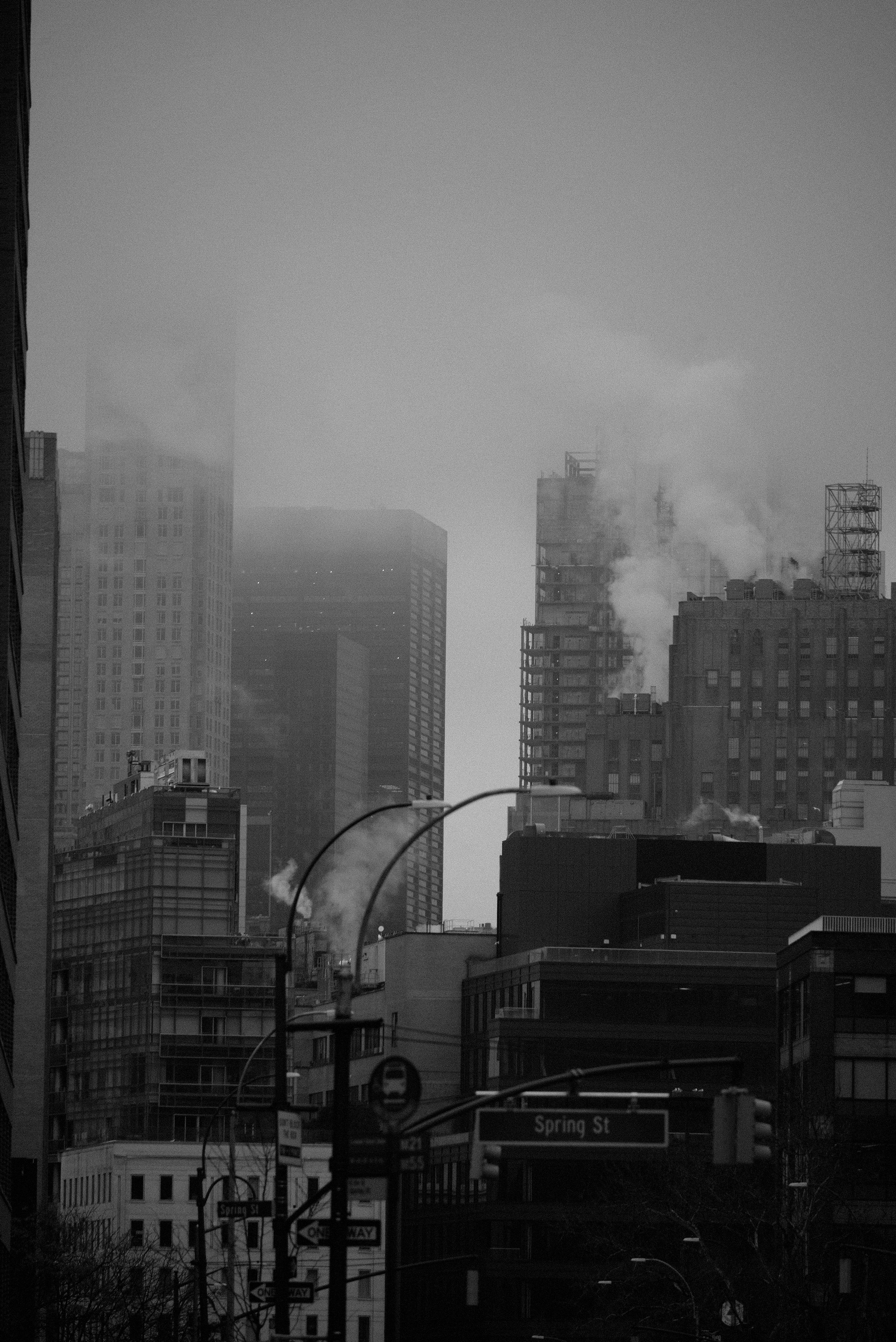 Music suggestion for this article: This mess we 're in – Pj Harvey.
Photos: Maria Sotiropoulou, February-March 2023.